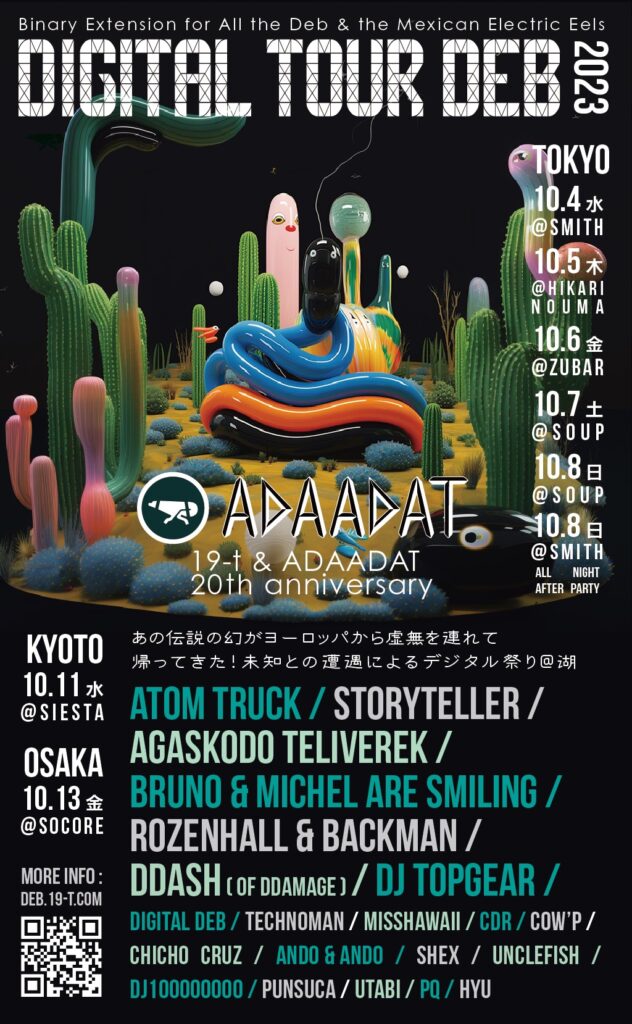 In October 2023, Daniel Rozenhall and Sten Backman will be touring in Japan together with artists from the label Adaadat in the UK and the label 19-t in Japan.
Tour schedule:
5 Oct. Hikarinouma, Shinjuku City, Tokyo
6 Oct. Zu-Bar, Shibuya City, Tokyo
7 Oct. Soup, Shinjuku City, Tokyo
11 Oct. Cafe la Siesta, Kamiyacho, Kyoto
13 Oct. Socore Factory, Minamihorie, Osaka
Rozenhall's new LP 'Dance of the Aberrant', with cover artwork by Backman, is now out. The record is a co-release by Adaadat in the UK and Firework Edition Records in Sweden, and issued in an edition of 199 numbered copies.